Stick the paper a wood-panel and I am ready to start. The weather was great! Windy, but the umbrella kept it. It was very quiet outside, so I was completely drawn into the pastel and thinking of the beach. After a few hours I was very happy with the result!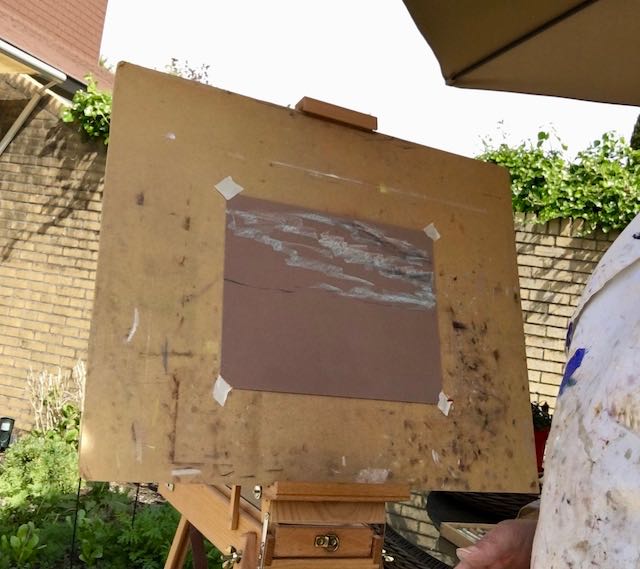 Yesterday, almost two weeks later, I started with an interior on canvas. Put the easel in the living room, so I can see the incoming sunlight very well. But first I have to stretched a new canvas. I set the base with charcoal. Sometimes I start directly with oil, but now I want to make a start with charcoal. That does not mean that the end result is the same. When I am painting, anything can come out of in the image. This also happens when I'm working on charcoal.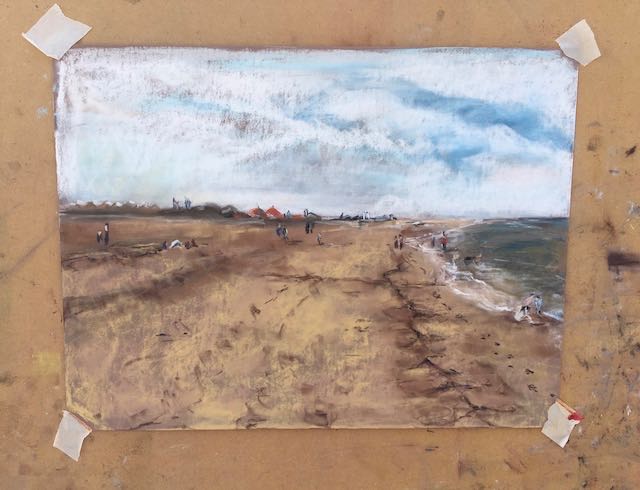 Today, it's Sunday, Bert and I have lunch together and we are talking about art and the work of an artist. Bert says very enthusiastically: "The work that you recently made from the sea is very strong!" Huh? He is talking about the pastel that I made two weeks ago. "Why do you like that so much?" I asked him. "Well, that's hard to say, probably, because I don't see everything right away, when I look at it more closely, I see children and houses."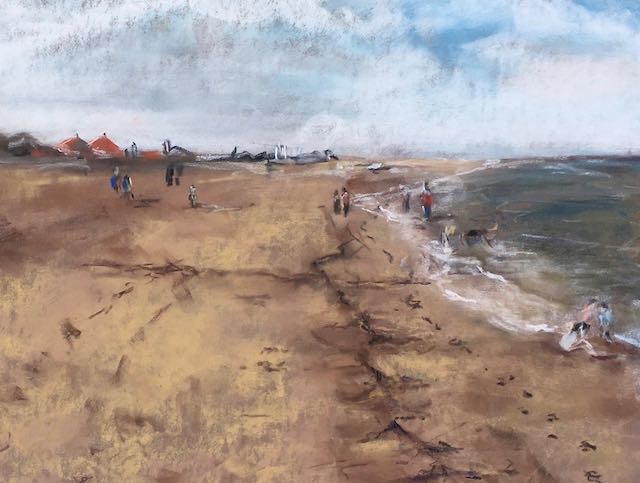 This gives me some thoughts! It was fun and very easy to make the pastel. And the oilpainting – I have been busy for many hours to make the base so I can start with the oilpaint – was more hard work. But still pastel is a very different technique than oil paint. That's nice about it, you have so many possibilities in terms of techniques you can do! And now I will continue with the painting again. It is hard work but I also love it!
Have a nice day everyone!